Reason Micro Tutorial: Pulveriser Demolition
|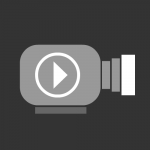 In this micro tutorial we'll take a look at the Pulveriser. Pulveriser is a sound demolition unit capable of destroying your signal but before you turn those knobs up to eleven, I wanted to show you that Pulveriser also excels at being an audio sweetener. In today's world of pristine digital recording, meticulously sampled instruments, and quantized MIDI it's sometimes necessary to add a little color and grit to your otherwise perfect material.
Pulveriser can do that for you. So before you blow up your sound with Pulveriser, take a look at some of the other ways it can make your tracks sound more analog, more beefy, more gritty… more Pulverised!
Disclosure of Material Connection: Some of the links in the post above and on this site may be "affiliate links." This means if you click on the link and purchase the item, I will receive an affiliate commission. Regardless, I only recommend products or services I use personally and/or believe will add value to my readers.
To Learn more about affiliate marketing and how to make money online join me on Wealthy Affiliate. These guys offer: Free Membership, Websites & Training to get you started.