Reason 7 Parallel Processing – James Wiltshire, The Freemasons
|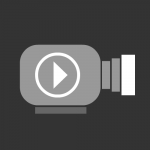 Recorded live as part of Reason 7's UK press launch at Red Bull Studios London in March 2013, this is the full unedited version of James Wiltshire's demonstration of Reason 7's new parallel processing in its large format audio mixer.
Disclosure of Material Connection: Some of the links in the post above and on this site may be "affiliate links." This means if you click on the link and purchase the item, I will receive an affiliate commission. Regardless, I only recommend products or services I use personally and/or believe will add value to my readers.
To Learn more about affiliate marketing and how to make money online join me on Wealthy Affiliate. These guys offer: Free Membership, Websites & Training to get you started.