Remixing with Acapellas – Reason Tips
|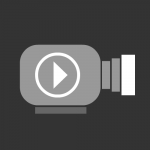 What's the difference between a professional music producer and an amateur beat maker? Answer: Vocals. Vocals is what elevates a beat – no matter how cool it is on its own – to becoming a track that people can identify with, sing along to, and want to hear again. So what do you do if you aren't a rapper or vocalist? Fortunately, there's tons of acapella tracks out there just waiting to be worked with. In fact, many artists are releasing their acapellas in the hopes that people remix them in their own tracks.
In this video, James Bernard shows us how he's using vocals off Aesop Rock's latest album to create his own remix.
[youtube http://www.youtube.com/watch?v=c_fKn3_BRoU?rel=0&w=535&h=301]
Disclosure of Material Connection: Some of the links in the post above and on this site may be "affiliate links." This means if you click on the link and purchase the item, I will receive an affiliate commission. Regardless, I only recommend products or services I use personally and/or believe will add value to my readers.
To Learn more about affiliate marketing and how to make money online join me on Wealthy Affiliate. These guys offer: Free Membership, Websites & Training to get you started.