Reason Micro Tutorial: Alligator Triple Filter Gate
|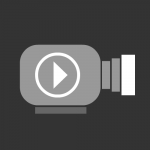 Reason 6 introduces three new creative effect devices: Pulveriser, Alligator, and The Echo. In this micro tutorial we'll take a look at the Alligator Triple Filtered Gate. Gates are commonly found in electronic dance music and are widely loved by producers and audiences, alike. They add rhythm and texture to otherwise flat sounds like pads and sustained chords. A well-crafted gate pattern can make up the hook for a catchy track. In this tutorial, we'll introduce you to gate effects done "Alligator style" and show you a few ways to use them in your own music, regardless of what genre you make.
[youtube http://www.youtube.com/watch?v=tlhDdUAqsd0?list=PL29263D87CD4601CD&w=538&h=303]
Disclosure of Material Connection: Some of the links in the post above and on this site may be "affiliate links." This means if you click on the link and purchase the item, I will receive an affiliate commission. Regardless, I only recommend products or services I use personally and/or believe will add value to my readers.
To Learn more about affiliate marketing and how to make money online join me on Wealthy Affiliate. These guys offer: Free Membership, Websites & Training to get you started.