Reason Tip: Getting Started with the Pulsar Dual LFO
|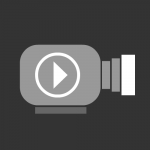 The Pulsar Dual LFO, new as a Rack Extension in the Propellerhead Shop, is a flexible little powerhouse utility with tons of routing potential. Even though Pulsar is capable of some wild tricks, it also is one of the best places to start learning about modular synthesis and LFOs.
Propellerhead put together this introductory look at how to use LFOs to spice up your existing sounds and how to get Pulsar making some sounds of its own.
[youtube http://www.youtube.com/watch?v=sDT-lHQv3pw?list=PL29263D87CD4601CD&w=538&h=303]
Disclosure of Material Connection: Some of the links in the post above and on this site may be "affiliate links." This means if you click on the link and purchase the item, I will receive an affiliate commission. Regardless, I only recommend products or services I use personally and/or believe will add value to my readers.
To Learn more about affiliate marketing and how to make money online join me on Wealthy Affiliate. These guys offer: Free Membership, Websites & Training to get you started.