Record Micro Tutorial – Blocks
|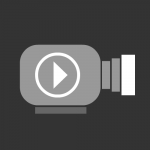 In this microtutorial we'll build up a track – starting from an 8 bar loop – and ending with a full song structure all thanks to Blocks, the pattern-based workflow feature in Reason 5 and Record 1.5. Blocks is a quick way to brainstorm, experiment, arrive at an idea and take it to the next level of arrangement and production.
[youtube http://www.youtube.com/watch?v=I6UFCdD4Lyk?list=PL29263D87CD4601CD&w=538&h=303]
Disclosure of Material Connection: Some of the links in the post above and on this site may be "affiliate links." This means if you click on the link and purchase the item, I will receive an affiliate commission. Regardless, I only recommend products or services I use personally and/or believe will add value to my readers.
To Learn more about affiliate marketing and how to make money online join me on Wealthy Affiliate. These guys offer: Free Membership, Websites & Training to get you started.