How to Make a Dubstep Whomp Bass w/ Reason
|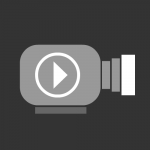 Dubspot instructor and Dubstep producer Chris Petti shows you how to make the infamous 'dubstep whomp bass' in Propellerhead Reason & Record. The sound which has been described by many as a processed voice or croaking sound, can be created using synthesizers and effects processors. Starting with a basic analog saw wave, which you can get by creating a Thor synthesizer with blank patches in the rack window, set the Keyboard Modes to mono and polyphony and release polyphony to 1. Go into the Show Programmer and set the Analog Osc octave knob to 3. Create a second Noise Osc and route it to Filter 1. With these two oscillators combine, you hear mixture of white noise and saw wave. Set the Low Pass Ladder Filter mode to 24 type 1, the frequency to 184 Hz, and the resonance to 93, and also zero-out the envelop amount (set to 0.) After these initial steps, create two Scream 4 Distortion units which should autoroute to Thor, follow Chris' instruction on setting the Damage Control and Damage Type to get to fatten and warm up the sound, as well as shave off some harsh frequencies from the top.
[youtube http://www.youtube.com/watch?v=bC77nd9s1QA?rel=0&w=538&h=303]
Disclosure of Material Connection: Some of the links in the post above and on this site may be "affiliate links." This means if you click on the link and purchase the item, I will receive an affiliate commission. Regardless, I only recommend products or services I use personally and/or believe will add value to my readers.
To Learn more about affiliate marketing and how to make money online join me on Wealthy Affiliate. These guys offer: Free Membership, Websites & Training to get you started.